The spice and salt of blue cheese calls for something sweet on the side. It's why dessert wines or a drizzle of honey are such classic matches. The sugar tempers the tang of blue cheese creating a pleasant harmony. Our Fig & Spelt Sourdough Crackers work in a similar way. Laced with fragrant pieces of dried figs, they provide a fruity contrast to the bite of blue cheeses, making for a mellow mouthful.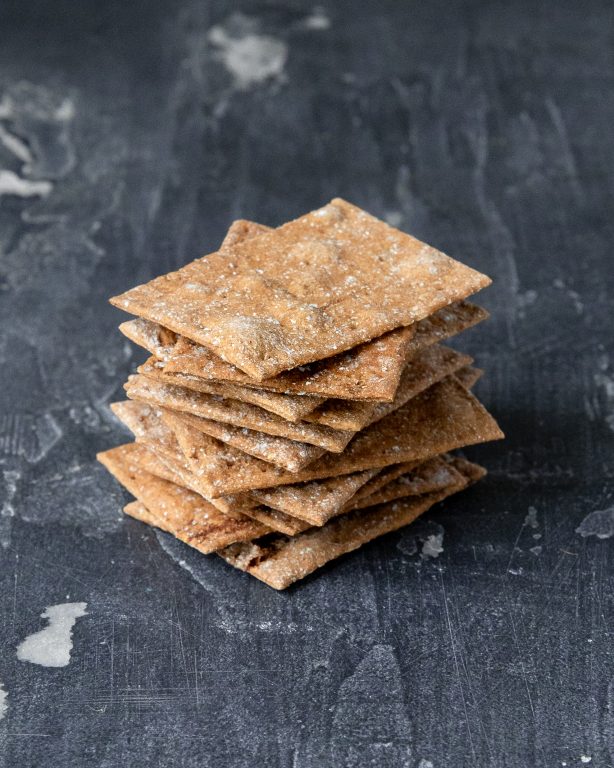 Soft, gooey blues, such as Gorgonzola Dolce, work particularly well because their yielding textures contrast with the snap of the cracker. Bite into a wodge of yeasty, gooey Gorgonzola on top of a Fig & Spelt Cracker and there's an explosive crunch, before the rich and luxurious cheese takes over.
Made with spelt flour from Shipton Mill and sourdough, they are slowly fermented for 16 hours. The crackers have a malty flavour, which means they can even stand up to the might of Roquefort. France's most famous blue is an intensely piquant cheese. However, the cheese' spiky character is smoothed out by the earthy crackers, especially by adding a dribble of honey and a slice of ripe pear.
Likewise, the crackers' almost plummy flavour takes the complex crumble of Britain's king blue, Stilton in rousing new directions. Back it up with a glass of Tawny Port. This gives a lovely mix of dense, dried fruit notes, which sing with the sweet and savoury character of Stilton.
It's a match that works at any time of the year, not just Christmas.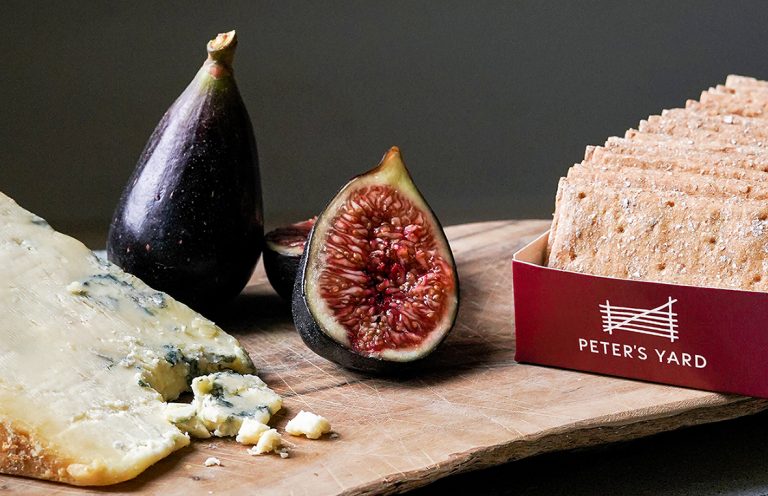 Sourdough crackers and crispbreads
Our hand-baked sourdough crackers and crispbreads are the perfect accompaniment to artisan cheeses, cured meats and dips.