We combine Swedish tradition with British craft and natural, quality ingredients to create our hand-baked sourdough products. From crispbreads and crackers to sourdough bites, each batch begins with our sourdough starter, fermented for 16 hours for a unique, subtle flavour. Next, we slowly roll the dough until it's delicate and thin, then dust with rye flour and gently bake until dappled, crisp and wobbly.
Our products have won over 40 awards, including 3 stars for our Fig & Spelt Sourdough Crackers at the 2020 Great Taste Awards.
---
SOURDOUGH CRACKERS
Our sourdough crackers are designed to complement a range of artisan cheeses. Take a look at our cheese pairing wheel for inspiration and savour the crunch.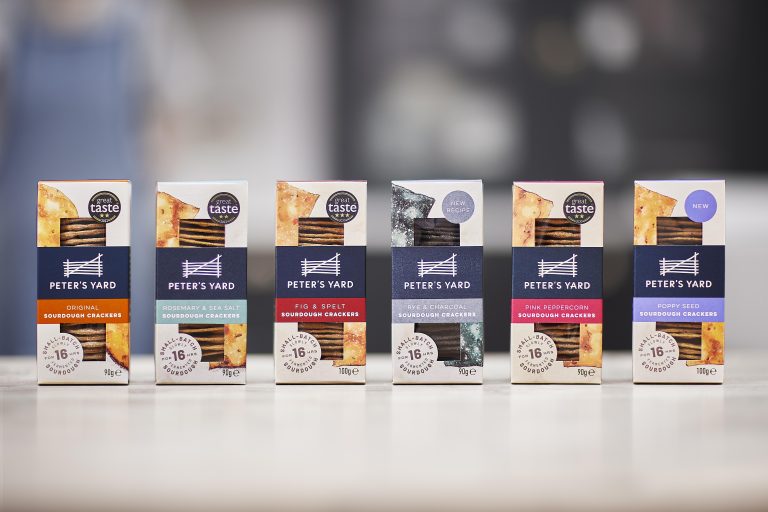 SOURDOUGH CRISPBREAD
High in fibre, low in sugar and at under 40kcal per piece, our sourdough crispbread provides a lighter alternative to bread. Simply top with cream cheese, smoked salmon, pâté or avocado and savour the moment. Browse our recipes for serving suggestions.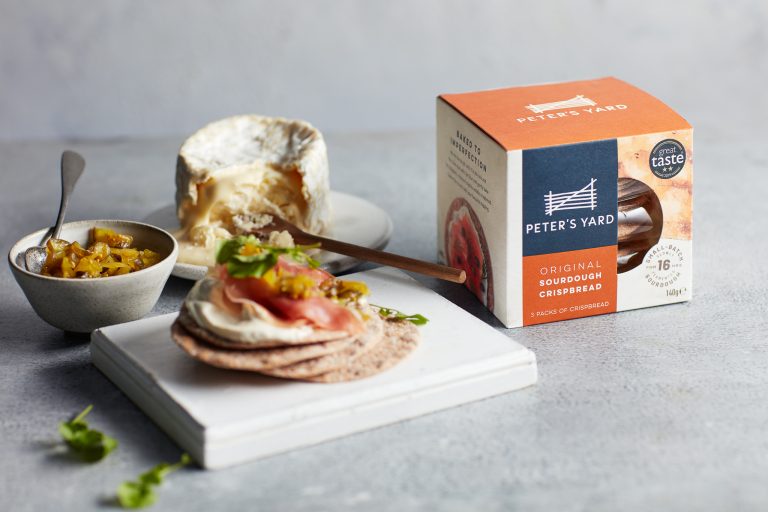 SOURDOUGH FLATBREADS
Seasoned with hand-harvested Halen Môn PDO sea salt, our Flatbreads are best enjoyed with a selection of dips and nibbles, or as part of a sharing board. Browse our recipes for dips and accompaniments.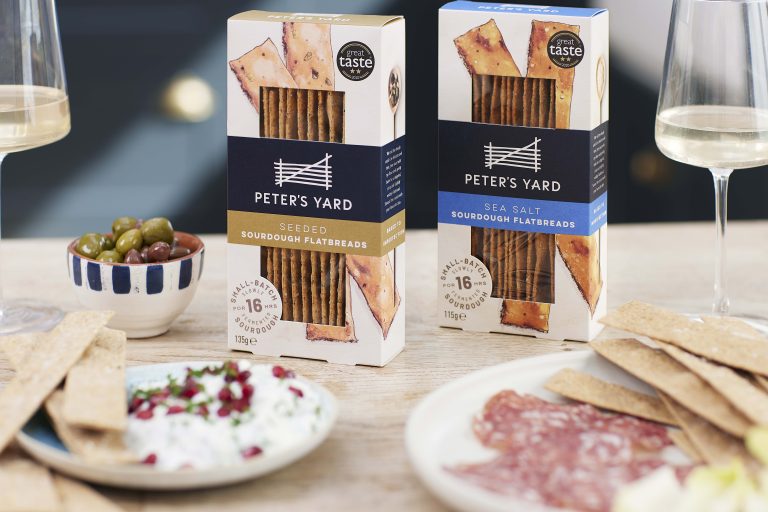 SOURDOUGH BITES
The unhurried nibble, our Sourdough Bites provide a flavoursome alternative to crisps. They're baked not fried, are only 105kcal per serving and have 50% less fat than regular potato crisps. Generously seasoned with all-natural ingredients for a moreish snack with bold flavour.