For instalment three of our collaboration with the Academy of Cheese, we take a look at our Rye & Charcoal Sourdough Crackers – pairing them with more of their Level One cheeses. You can learn more about any of the cheeses mentioned by visiting the Academy of Cheese Library whilst studying on their Level One course.
Add intensity to a cheeseboard
There's something slightly subversive about a charcoal cracker. Its dark colour and pointed corners bring a dash of drama and intensity to the cheeseboard. This brings contrast to pale yellow wedges and soft white rounds of cheese.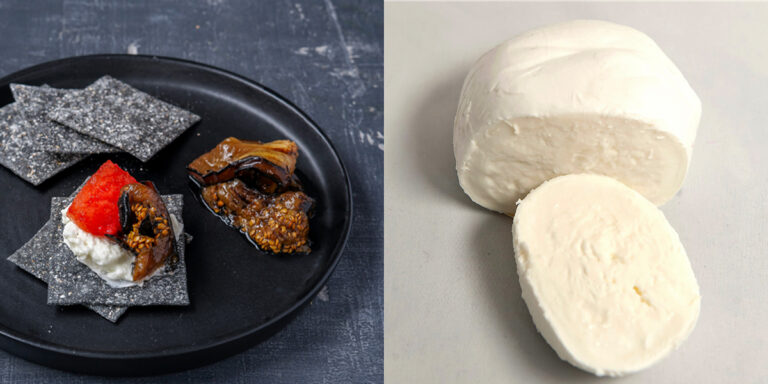 This is particularly true for Mozzarella de Bufala Campana. The brilliant white cheese creates a striking two-tone effect with our Rye & Charcoal crackers. There's also a lovely contradiction between the crunch and crack of the cracker, which is made with 16-hour fermented sourdough, and the plump, stretchy cheese. Add a few slices of blood orange and scatter some toasted coriander seeds. There you have a simple but sophisticated canapé.
Seek Bold Colour Combinations
Continuing the bold colour combinations, a slice of decadent, snowy white Brillat Savarin on top of a Rye & Charcoal cracker with a few dark red cherries (preferably macerated in brandy) on the top creates a pretty picture. Or give it a festive twist with a dollop of sweet and sharp cranberry sauce. This addition pierces the lushness of the triple cream cheese.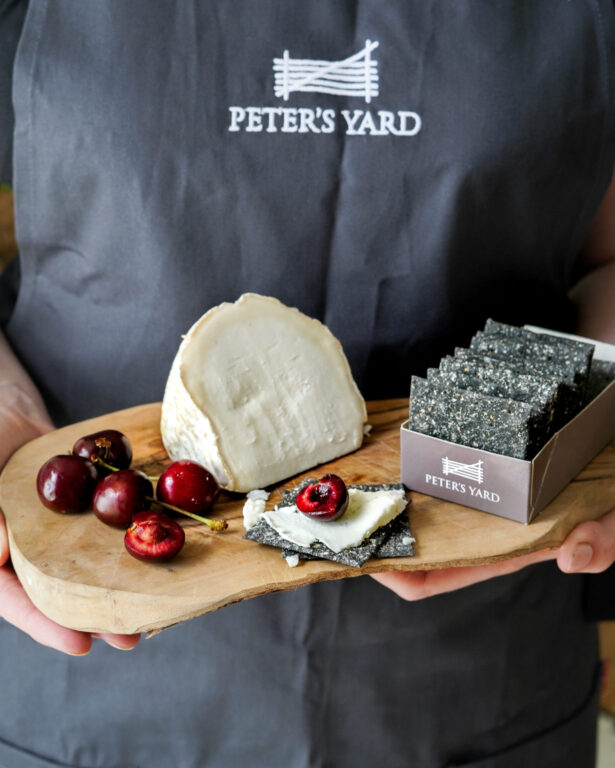 Feta also works well in this way. The salty tang and creamy quality of the sheep's milk cheese marrying nicely with the buttery crackers, which are made with honey and sea salt. Move things up a notch with a lick of honey and a sprinkle of fresh thyme leaves over the the gleaming white cubes of cheese, which stand out vividly against the inky tile-shaped crackers.
If you're interested in studying with the Academy of Cheese, you can find out more about their courses on their website.