For the fourth instalment of our 'Speciality Spotlight' series, we chatted to Paul Castle from Flourish – a new foodhall and kitchen that's putting people and planet before profit. We wanted to find out more about their mission and why they started stocking Peter's Yard.
What made you want to open Flourish Foodhall & Kitchen?
Paul Hargreaves and I really wanted to make a difference to the retail and hospitality sector, to see how a purpose driven business focusing on people and planet before profit could benefit the team we employ and the community in which we serve.
Being environmentally and socially responsible is clearly an integral part of Flourish – how easy is it to run an ethical business?
There are always challenges, like our drive to be plastic free – this depends so much on our producers and suppliers supporting our values and the choices we make. It is certainly a much more expensive way to operate in the shorter term, however we all need to make a difference to protect our planet and care for people in a much more sustainable way, so it's really the only way we would want to do business.
What is your favourite thing about the speciality food industry?
It's agile! As an example, just look at how the independent food sector supplied so many customers during the pandemic peak. It's also very innovative, there are so many new ideas being tried, like fermentation-based products. I like that it also has heart and cares deeply about what it does. You can read the Cotswold Fayre Impact Report to see examples of this.
What made you want to stock Peter's Yard?
Its a fantastic product, tastes great and the texture goes with so many foods!
What is your favourite way to enjoy Peter's Yard?
This is easy, Blue cheese and a glass of port out in the field.
What's next for Flourish?
We are looking forward to settling down in the run up to what will be a huge Christmas with lots of amazing products supplied by Cotswold Fayre and other suppliers. Then, we have some exciting plans to develop the rest of the site further and after that who knows – we hope to just Flourish.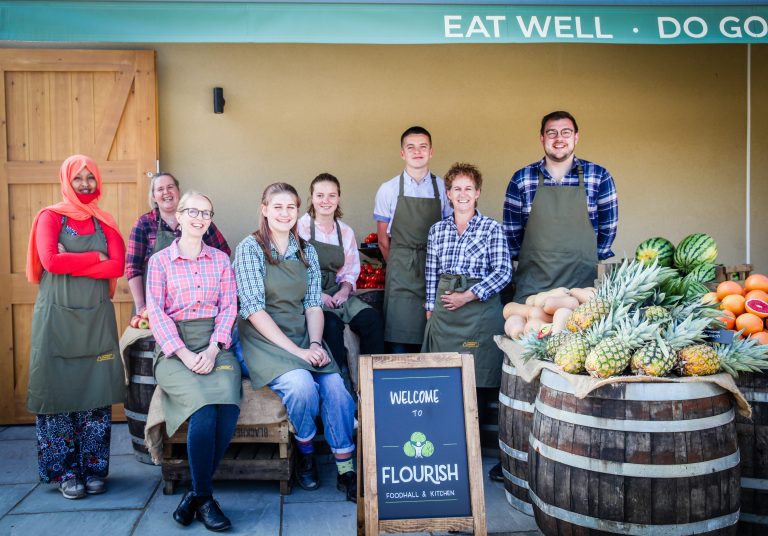 Sourdough crackers and crispbreads
Our hand-baked sourdough crackers and crispbreads are the perfect accompaniment to artisan cheeses, cured meats and dips.